Some parts in Houston are recovering but people are afraid of the worst coming soon.

Cypress Creek in northwest Houston keeps rising and still hasn't crested the officials meteorologists say that more rain is coming in Wednesday.


Huston flooding and this part of america is one of the worst floods happening right now.

Was it natural of made by HAARP US military programe we don't know for sure.


All we know is that this big flood take 7 lifes just in Huston and 1 200 were rescued. In was flooded 1,000 homes and the flood caused more than $5 billion in damage.

The Houston-area community of Hockley got pummeled with 17 inches of rain in less than 24 hours. That's more rain than Salt Lake City gets in a year.

"I think the worst is over for a lot of these areas," CNN meteorologist Pedram Javaheri said Tuesday. "Unfortunately, there's still plenty of rainfall in the forecast."

While the flooding began to subside in some places Tuesday, the Houston area can expect another 1 to 3 inches over the next few days, Javaheri said.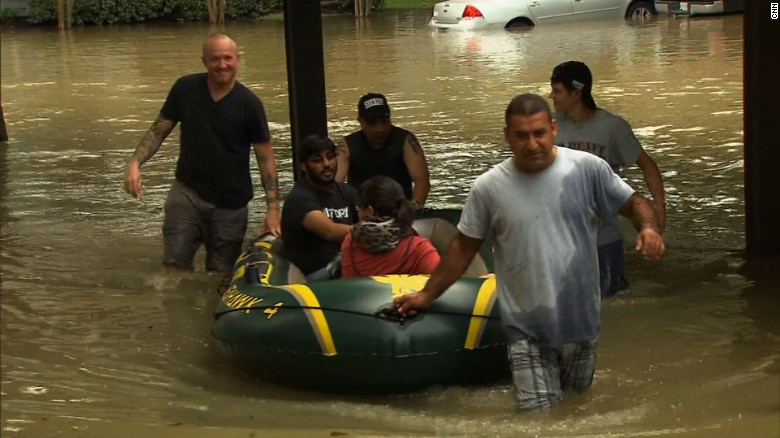 Of the seven fatalities, four people died in Houston, two died elsewhere in Harris County, and one person died in Waller County, the Harris County Institute of Forensic Sciences and Houston police said.

Houston Mayor Sylvester Turner said the city will offer shuttle service to evacuees staying in shelters so they can return home and pick up any belongings "that may be salvageable."

He said many residents are eager to see what happened to their homes.

"We want to ease people's anxiety as much as possible," the mayor said.


Source:
http://www.cnn.com/2016/04/19/us/houston-texas-flooding/