When little things are happening in the Western Countries everyone cry and reacts but when it happen to Middle Eastern Country no body cares.
People in US are more concern and care for gorilla then people killed everyday in Syria.
Over 100 people are feared dead after seven blasts targeted several locations in the coastal towns of Jableh and Tartus, Syria's Latakia province. The locations are close to two Russian military facilities: the Khmeimim airbase and the Tartus naval base.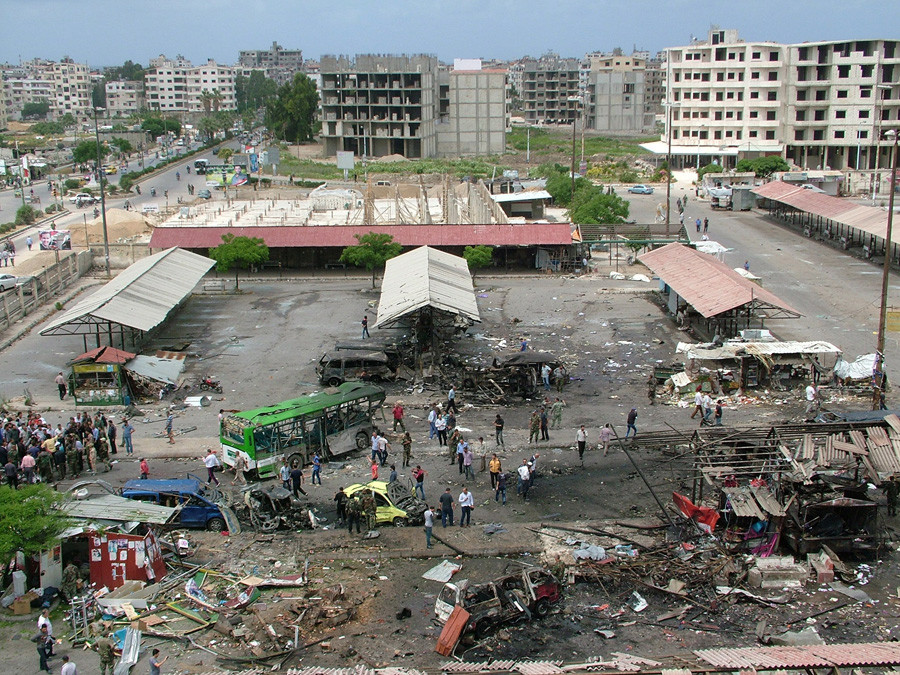 Islamic State militants claimed the attacks saying via its news outlet, Amaq, that "gatherings of Alawites in Tartous and Jableh" had been targeted. The Alawites is the minority sect to which President Bashar Assad belongs.

According to Ikhbariya TV, there were up to three explosions in the coastal town of Jableh near the local railway terminal. RIA Novosti and state TV also report a fourth explosion, at the emergency unit of a local hospital.

The blasts left over 45 people dead, police sources initially told RIA. Then the joint death toll was raised to over 100.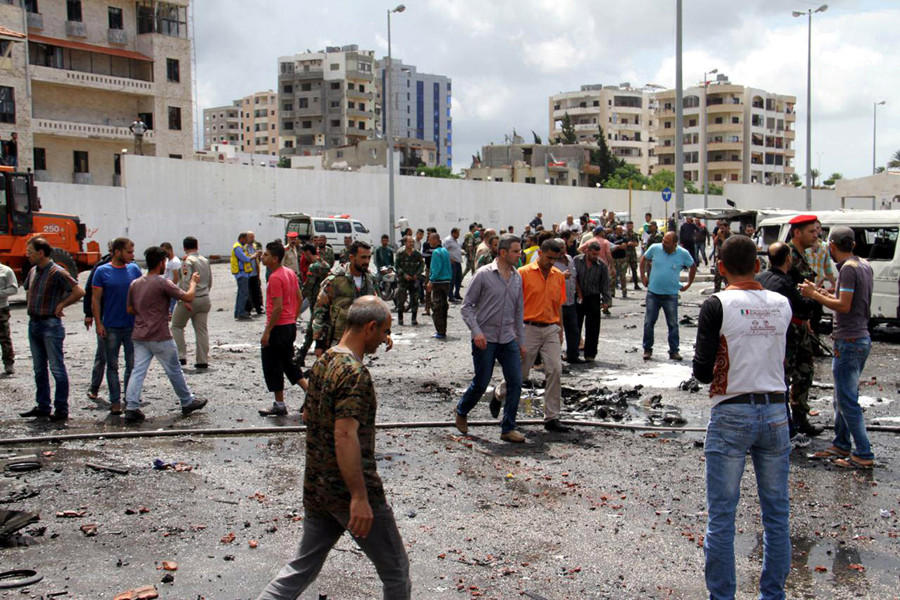 Sham FM radio claims that the first explosion in Jableh occurred at the entrance to the town, where a car with an estimated equivalent of 250 kg of TNT inside blew up.

Another three explosions were reportedly carried out by suicide bombers, and at least one of them was believed to be a woman.

"These are not ordinary attacks. These are some of the largest attacks we've seen since the war in Syria began. […] The cities of Jableh and Tartus are considered to be the main 'castles' of support for the Syrian government. A large number of government supporters reside in these areas. A large number of soldiers coming from Jableh and Tartus were killed fighting for the Syrian government. This is why ISIL [Islamic State/IS, formerly ISIS] made it very clear to carry out these attacks with such ferocity," Alaa Ibrahim pointed out.
Russian President Vladimir Putin sent his Syrian counterpart Bashar Assad a telegram of condolence over the deaths of civilians in Monday's attacks.
"The Russian president stressed that this tragedy was more evidence of the barbaric, inhumane nature of the terrorist groups who unleashed a bloody war against the people of Syria," the telegram reads.
President Putin also confirmed Russia's readiness to continue cooperation with Syria in countering terrorism, the Kremlin press service reports.
Source:
https://www.rt.com/news/344052-syria-latakia-jableh-explosions/