A truck rammed into a crowded Christmas market in Berlin on Monday night, killing nine and injuring at least 50. Officials are investigating the crash as an act of terrorism, according to a German intelligence official familiar with the matter.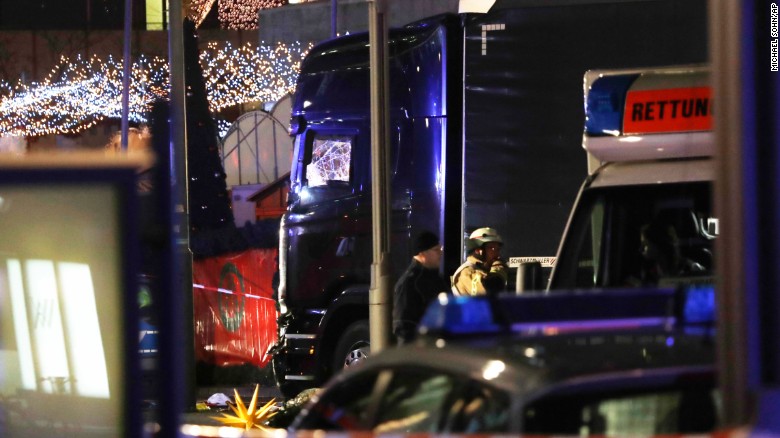 Authorities have apprehended the suspected driver, according to a police spokesman.
The crash occurred in Breitscheidplatz in the western part of central Berlin. Another person who was in the truck died on scene, Berlin police tweeted.



"A truck just ran over a sidewalk at #Breitscheidplatz Our colleague report multiple injuries. more to follow," Berlin police tweeted.

Witness Emma Rushton tweeted: "People crushed. I am safe. I am safe."

Rushton told CNN that the truck didn't slow down. She said the truck was traveling about 40 mph through a crowded pedestrian area.

"There's no way it was an accident," Rushton told CNN.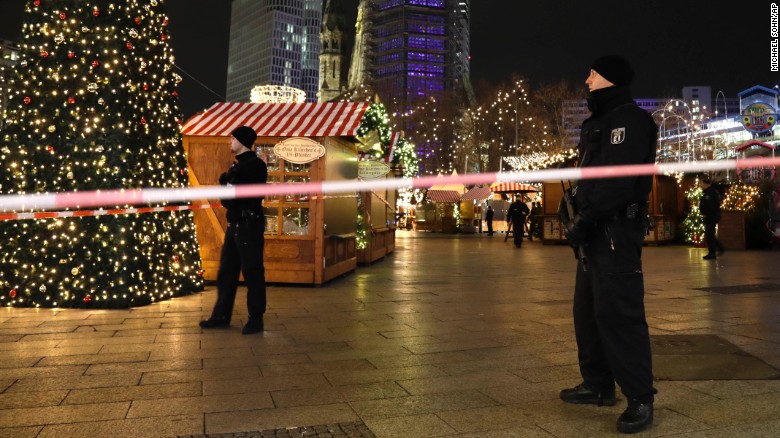 Police could not confirm whether the incident was related to terror and had no information on the driver.
Video showed the vehicle was a tractor-trailer.
Jan Hollitzer, deputy editor-in-chief of Berliner Morgenpost, a Berlin newspaper, said he saw people underneath the truck when it came to a stop.
German officials have been concerned about security around Christmas markets, which are the main place for Christmas shopping.


FOX News reported:


The man believed to have driven a truck into a crowded Christmas market in Berlin Monday evening had come to Germany as a refugee from Pakistan this past February, multiple German media outlets reported.

The attack killed at least 12 people and left 48 others injured. Officials in Germany and the United States have described the crash as an apparent terror attack, though no group has claimed responsibility.

If confirmed, the revelations are likely to heap more pressure onto German Chancellor Angela Merkel, whose decision to accept waves of migrants from Africa and the Middle East has stoked controversy and unsettled Germany and Europe.

Der Tagesspiegel reported that the suspect, whom the paper said was Afghan or Pakistani, was known to police for multiple minor offenses, but had not made the radar of anti-terror authorities. The dpa press agency reported that the suspect used multiple names, making it difficult for authorities to confirm his actual identity.

The suspect was arrested about 1 1/2 miles away from the scene of the carnage at the popopular Christmas market outside the Kaiser Wilhelm Memorial Church. A Polish passenger in the truck died at the scene as paramedics attended to him.

Several questions remained unanswered early Tuesday, including exactly how the suspect came to be behind the wheel of the large Scania truck with a Polish license plate that was carrying several tons of steel.
Source:
http://edition.cnn.com/2016/12/19/europe/berlin-christmas-market-truck/index.html?adkey=bn&sr=fbCNN121916berlin-christmas-market-truck0749PMStoryLink&linkId=32552062