Russia's ambassador to Turkey was assassinated at an art exhibition in Ankara on Monday. The gunman shouted, "Do not forget Aleppo!" as he opened fire.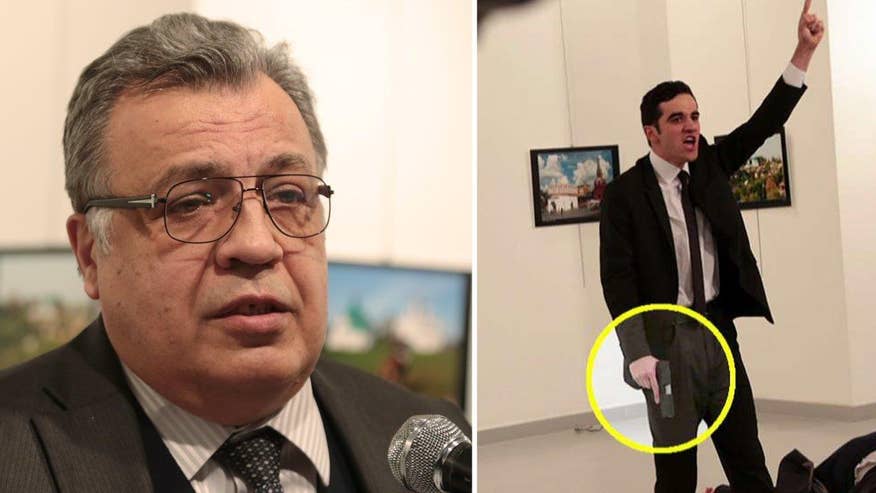 Modal Trigger

The shooting of Ambassador Andrey Karlov was captured on video. Russia's foreign ministry described it as a "terror attack."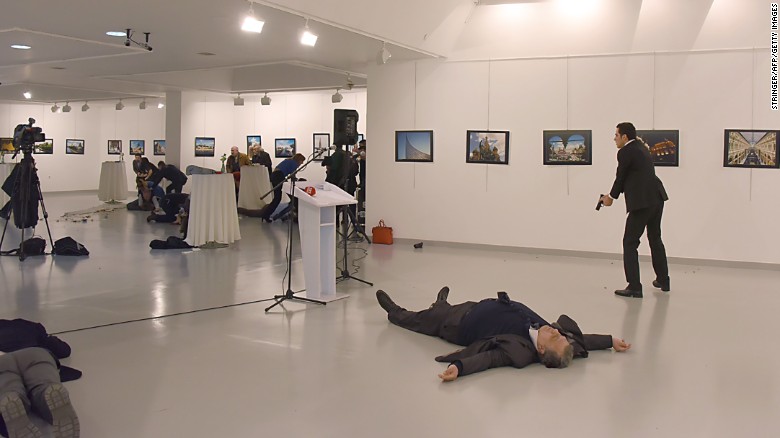 "We are currently in contact with Turkish authorities, who are assuring us that a thorough, comprehensive investigation will be conducted," foreign ministry spokeswoman Maria Zakharova said in remarks broadcast on Russian television. "Murderers will be punished. Terrorism won't sustain. We'll fight it."

Russia's Foreign Ministry spokeswoman, Maria Zakharova, told the Rossiya 24 news channel that Mr. Karlov had died of his wounds in what she described as a terrorist attack.
While the Russian and Turkish governments back different sides in the Syria conflict, they had been collaborating in recent days in efforts to evacuate civilians from Aleppo.
Source:
http://www.cnn.com/2016/12/19/europe/turkey-russian-ambassador-shot/