After signing an executive order to build a wall on the US southern border, President Donald Trump has said that Mexico will pay for the costs of the construction "one way or another." The White House has hinted that would be with an import tax.


In the past, Trump has said that the initial funds for the wall would come from US taxpayers, and later be reimbursed by Mexico; however, Mexican President Enrique Pena Nieto says that Mexico will not pay for any wall.

"I regret and reject the decision of the United States to continue building a wall that, that for years, far from uniting us, divides us," Peña Nieto said in a recorded message on Twitter.

"Mexico does not believe in walls. I've said time again; Mexico will not pay for any wall," Peña Nieto said.




In response, Trump tweeted on Thursday that if Mexico is unwilling to pay for the cost of the wall, that he will cancel the upcoming meeting planned for January 31. The two leaders were supposed to meet on Thursday to talk about immigration, trade and drug-war cooperation.

"The U.S. has a 60 billion dollar trade deficit with Mexico. It has been a one-sided deal from the beginning of NAFTA with massive numbers of jobs and companies lost," the president tweeted. "If Mexico is unwilling to pay for the badly needed wall, then it would be better to cancel the upcoming meeting."

Mexico will pay for the wall "one way or another," White House Press Secretary Sean Spicer said during the Thursday briefing. He announced plans to impose a 20 percent border tax on Mexican imports into the US.

Ildefonso Guajardo, Mexico's economy minister, said Thursday that US consumers would be left paying for the effects of the tax in the form of higher prices.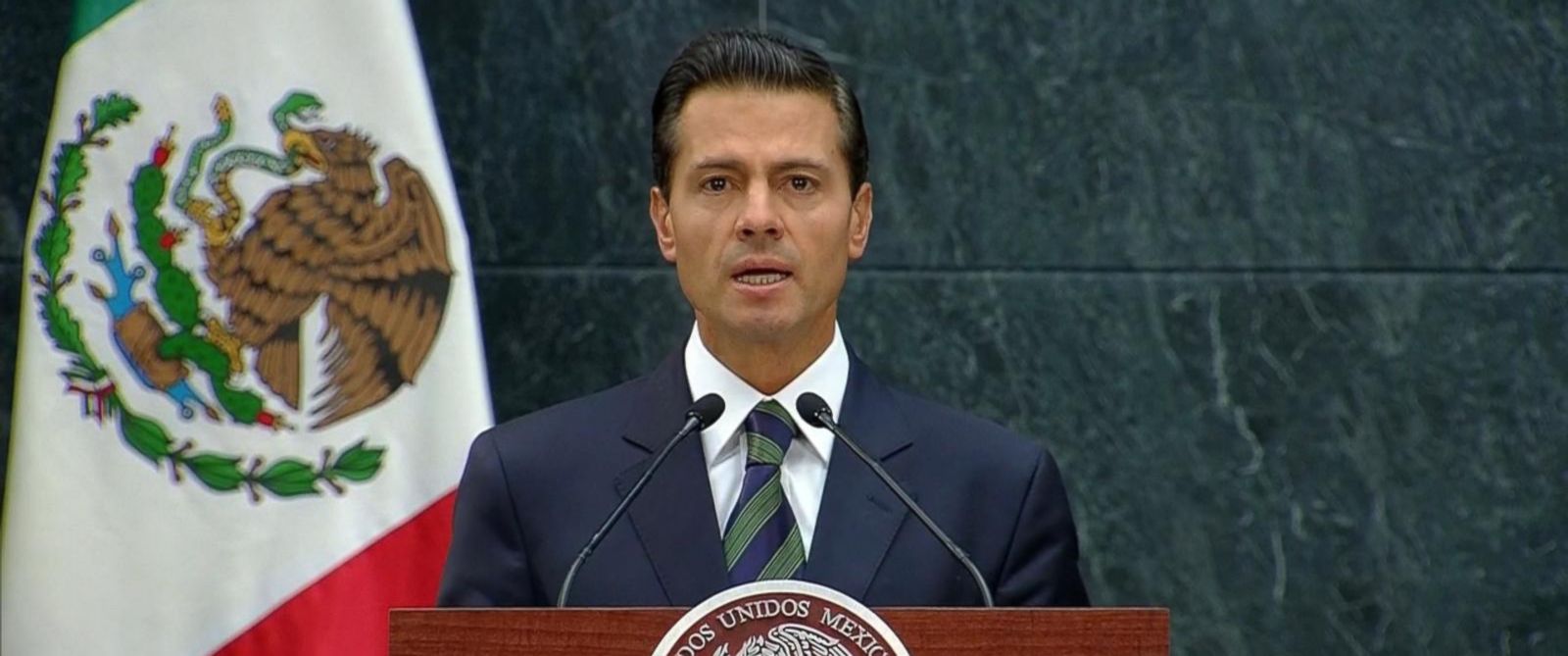 The 20 percent tax on annual Mexican imports would raise $10 billion a year to pay for the border wall, which is estimated to cost between $8 billion and $20 billion, Spicer said.

"By doing it that we can do $10 billion a year and easily pay for the wall just through that mechanism alone. That's really going to provide the funding," Spicer told reporters aboard Air Force One, according to CNN.

During his campaign, Trump repeatedly called for the end to these trade agreements. After signing an executive order that withdraws the US from the Trans-Pacific Partnership (TPP) trade deal, the White House website says that, if other nations do not renegotiate current trade deals, the Trump administration will "give notice of the United States' intent to withdraw from NAFTA."




Trump has proposed a 45 percent tariff on Chinese imports and 35 percent on non-petroleum Mexican imports, which, according to a recent report from Moody's Analytics, would increase import prices by approximately 15 percent, and lift consumer prices in the US by almost 3 percent.

Source:

https://www.rt.com/usa/375218-trump-tax-mexico-wall/