First the chemical attack was by Syrian rebels not from Assad Syrian forces.

Second this is all staged by Zionists Israel that control USA Trump is just a puppet.

WWIII has just began!!!

The U.S. military launched approximately 50 cruise missiles at a Syrian military airfield late on Thursday, in the first direct American assault on the government of President Bashar al-Assad since that country's civil war began six years ago.


The operation, which the Trump administration authorized in retaliation for a chemical attack killing scores of civilians this week, dramatically expands U.S. military involvement in Syria and exposes the United States to heightened risk of direct confrontation with Russia and Iran, both backing Assad in his attempt to crush his opposition.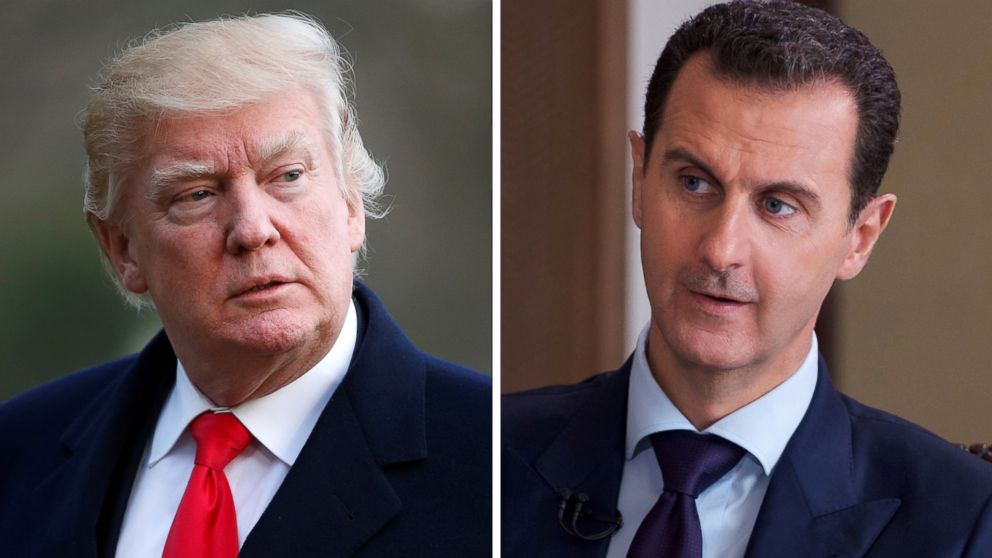 About 60 U.S. Tomahawk missiles, fired from warships in the Mediterranean Sea, targeted an air base in retaliation for a chemical weapons attack that American officials believe Syrian government aircraft launched with a nerve agent, possibly sarin.

The president did not announce the attacks in advance, though he and other national security officials ratcheted up their warnings to the Syrian government throughout the day Thursday.


"I think what happened in Syria is one of the truly egregious crimes and shouldn't have happened and it shouldn't be allowed to happen," Trump told reporters traveling on Air Force One to Florida, where he was holding a two-day summit with Chinese President Xi Jinping.




The strike came as Trump was hosting Xi in meetings focused in part on another pressing U.S. security dilemma: North Korea's nuclear program. Trump's actions in Syria could signal to China that the new president isn't afraid of unilateral military steps. even if key nations like China are standing in the way.



Source:

http://www.chicagotribune.com/news/nationworld/ct-us-syria-airstrikes-20170406-story.html

https://www.washingtonpost.com/world/national-security/trump-weighing-military-options-following-chemical-weapons-attack-in-syria/2017/04/06/0c59603a-1ae8-11e7-9887-1a5314b56a08_story.html?utm_term=.64d121b42c16