The father of the Dallas police officer who was killed by a lone gunman during a Black Lives Matter protest is suing the organization's activists and George Soros for $550 million. In a separate suit a Baton Rouge police officer is suing for injuries sustained during a BLM protest.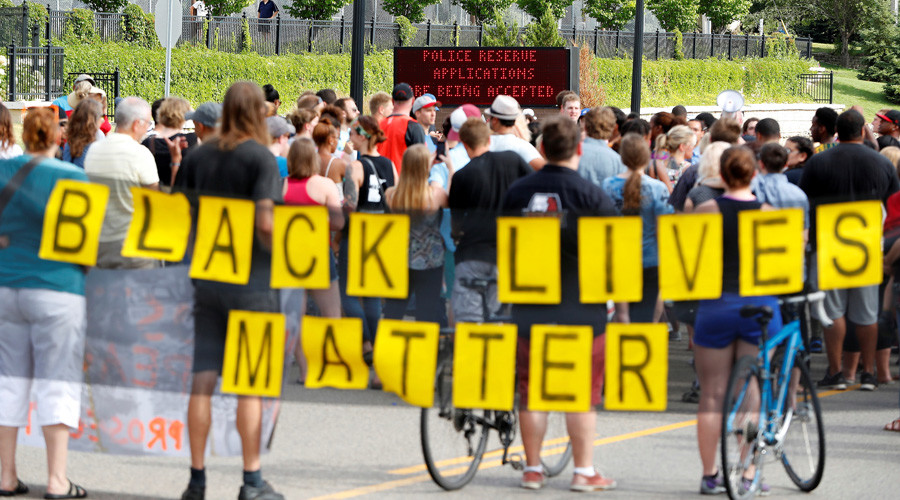 The father of Patrick Zamarripa filed a lawsuit against Black Lives Matter and other groups for allegedly "inciting a war on police" that led to the death of his son.

The lawsuit filed in US District Court in Dallas on Monday seeks $550 million in damages.

"While Defendant Black Lives Matter claims to combat anti-black racism," the lawsuit said, according to the Fort Worth Star Telegram, "the movement has in fact incited and committed further violence, severe bodily injury and death against police officers of all races and ethnicities, Jews, and Caucasians. Defendant Black Lives Matter is in fact a violent and revolutionary criminal gang."



Dallas police officer Patrick Zamarripa, 32, was on bicycle patrol July 7 this year when hundreds of people marched through downtown Dallas, protesting the recent shootings of African Americans by police.



Toward the end of the march, a sniper, Micah Johnson opened fire, ambushing the crowd and killing five police officers – four from the Dallas Police Department, including Zamarripa.

The shooter, who was killed during the incident, was an Army Veteran who had served in Afghanistan before being discharged for sexual harassment. Johnson had sought to join black militant group two years prior to the massacre but was turned down after a background check.

Ken Moore of the Collective Black People's Movement told The Daily Beast had been asked to look into Johnson by an unidentified black activist group. When he discovered the Army veteran was discharged for sexual harassment, he labelled him "unfit for recruitment."

"Once you're blacklisted by the alert that we put out, that's a wrap," Moore told The Daily Beast in July.



The mother of Zamarripa has distanced herself, and the foundation under her son's name, from the lawsuit

"Our ultimate goal is to bring awareness and unity in our community and communities around the nation," Stephanie Fong-Garza, Zamarripa's cousin and the founder of his foundation, said in the statement, according to the Star Telegram.

The lawsuit does not name the Next Generation Action Network which helped organize the July 7 protest or its leaders but it does list leading activists.

Among them Louis Farrakhan, leader of the Nation of Islam, Rev. Al Sharpton and the National Action Network, Black Lives Matter organizer Rashad Turner, Opal Tometi, Patrisse Cullors, Alicia Garza, Deray McKesson and Johnette Elizie.

Source:

https://www.rt.com/usa/366556-black-lives-matter-sued/